You may have heard the term HVAC but may not know what it means. HVAC stands for Heating, Ventilation and Air Conditioning and is used to refer to a climate-control system, which combines all these functions into one. To heat the whole house or office, energy efficient heating or cooling equipment is combined with proper weatherization and insulation and provides an energy-efficient climate control solution.
Generally, centralized systems combine a central air conditioner with a gas or oil-fired furnace. These days, more offices and homes install "split systems" that use electric heat pumps. These systems have an outdoor and an indoor component – the outdoor unit consists of a condenser and a compressor and the indoor unit a fan and evaporator coil. The way these systems work is that they remove warm air from the inside of the home or office and return it as cool air through a system of return and supply ducts.
The system uses refrigerant to collect heat and moisture from indoors and creates cooler air by pumping the hot air across the cooled evaporator coils. The heat is transferred to the coil while this is happening, and hot air is pumped outside while the cold air is transferred back indoors. In addition, the heat pump also dehumidifies the air since the excess moisture condenses on the exterior of the coils and is then removed through a drain.
The main drawback of an HVAC system is that when it breaks down, the whole environment can quickly become uncomfortable. This is why it is important to find reliable HVAC professionals to service your system if problems arise.
However, repairing your HVAC system is only part of the service HVAC professionals can deliver. They can also maintain your system to ensure that it remains in good working order. A defective system does not only result to an uncomfortable indoor environment; it can also cost you money. Cooling and heating systems usually consume more energy than any other system in your home or office, accounting for about half of the utility bill. While HVAC systems have become more energy efficient over the years, poorly maintained systems use up more energy, thus, ultimately costing more to run.
Air Design is a professional HVAC repair in Spokane. A company that has been in the business for over 35 years and specializes in installing, repairing and maintaining all sorts of heating and cooling equipment, including air conditioners, furnaces, fire pits, heat pumps, fireplaces and wood burning stoves, as well as thermostats and water heaters. We are based in Spokane, Washington and will service clients located in the Spokane Valley and as far as Coeur d'Alene and Sand Point.
What to Look for when Buying an HVAC System
One of the most important services an HVAC repair Spokane company can do for us is to help us choose and install a heating and cooling system for your home and office. If your system is fifteen to twenty years old, then it is advisable to consider replacing it since newer systems work more efficiently helping you cut energy costs.
An important consideration when choosing an HVAC system is its SEER rating, which measures how efficient it is. SEER stands for Seasonal Energy Efficiency Ratio and most central air conditioning units have ratings in the range of 13 to 23. Those systems with higher ratings are the most efficient and provide the best energy savings. The AC systems with the best ratings are given Energy Star labels, and qualify by having a minimum SEER rating of 14.5.
Heat pumps are also given ratings by the Federal government to measure how efficiently they operate. These ratings are known as Heating Seasonal Performance Factor (HSPF) and measure how little energy a heat pump uses to do its job. For split systems, the new DOE national efficiency standards for 2015 are 14 SEER and an HPSF of 7.7.
While buying a new system, which is more energy-efficient will have a high initial cost, savings on electricity will offset these over the long term. Our HVAC repair Spokane professional will most likely advise us on the best system to invest in based on the particular physical circumstances of our home and office.
Air Design HVAC repair Spokane not only provides maintenance and repair, but also installs new systems. They handle all brands of equipment and will even visit the location to provide a free service estimate and inspection.
Maintaining HVAC System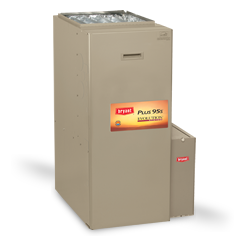 We need to schedule annual maintenance checkups for our HVAC system to ensure that they are in good working order. For combined heating and cooling systems, these checkups should be performed in the fall and spring, otherwise maintenance should be at least once a year before you anticipate that the system will be used the most.
In between these maintenance checkups, there are things that we can do in between visits to help keep your HVAC system in good running order.
Replace existing filter with a better one. If the old filter is still unchanged, then it is advisable to do so as soon as possible. There are advanced pleated filters available that use an electrostatic charge to attract and remove particles that can pollute your inner atmosphere – even the tiniest ones that carry bacteria.
Filters should be replaced every at least every 90 days. However, to ensure the air indoors does not get polluted, check the filters once a month. When the filter looks clogged and dirty, you need to change it. It is also advisable to check the filters more frequently if there are pets in the house.
Make sure the area around the outdoor units are free of debris. Leaves and other debris around outdoor components such as heat pumps and air conditioning units can prevent air from circulating freely, affecting how the HVAC system functions. Make sure that an area of at least two feet around all sides of the component is cleared. Also, regularly remove leaves and other debris from the sides and tops of heat pumps and AC units.
Check to see if the components are level. Since the ground on which the heat pumps and air conditioning units can settle, check at least once a year to see if they are still sitting on level ground and that the ground is firm.
Prevent the system from clogging. Mold and algae can build up in drains, affecting how effectively they remove moisture. To prevent this, pour a mixture of water and around one cup of bleach down the drains at least once a year.
Check the insulation on refrigerant lines once a month. The insulation can wear down and cause the system to malfunction, and should be replaced if it is worn or missing.
In summer when you are not using the furnace, shut down the water supply to the humidifier. Turn it on again during fall or when you anticipate using it again. In addition, make sure to replace the wick filter and set the relative humidity in the humidistat to between 35 and 40 percent.
To avoid straining your HVAC system unnecessarily, you should never close more than 20% of the registers in your home or office.
Make sure to replace the battery on the carbon monoxide detector at least once a year, even if it is still working. This will help ensure that your home and office will be safe from carbon monoxide buildup.
Air Design HVAC repair Spokane offers service and repair – We always offer FREE installation estimates with no commitment. All you have to do is get in touch with us and we will make your lives comfortable!