I am sure you all must have enjoyed the glorious summers as it was very beautiful this year. But frankly, we all knew that winters would arrive shortly and here it is. Temperature dropping to single digit during the nights, frost on your windshield, it is already time to turn your heat on.
Most of us have had our heat on for a few weeks already. Some of us have been able to weather the storm for a few weeks already. Some people even looked at the weather forecast to see that the cold was going to stay around in the coming weeks and prepared for the winter months.
The winter months from November to March needs lots of tender love and care as this is the time when little children are prone to infections if the house if not adequately warm. This is where fireplace and furnaces seems to be like God send. In almost all the western countries and especially United States, cold homes are one of the major reasons for people developing health issues. The best way to keep away from infections during winters is to keep your house warm and wrap up in warm layers when outdoors.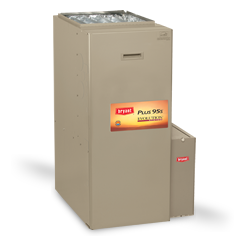 Cold can cause major health problems especially in children and the elderly. There have been cases reported with serious health conditions such as strokes, heart attack and even depression due to cold weather. One of the most common health problems which already takes several lives each year is the flu. Since there is a flu vaccination available in the health services it is still advisable to keep away from cold during winters. Keeping this in mind the government provided subsidised fuel and energy allowance for people who are living below the poverty line.
Why to keep your house warm:
People who are older than 65 and generally stay indoors must make sure to maintain their house temperature at minimum of 65 degrees.
People who have health issues such as heart problem or respiratory problem must not ignore this as it can lead to sudden fall in the body temperature which can lead to major health problems like pneumonia and hypothermia. Along with maintaining the correct temperature make sure to dress appropriately. There are various ways to keep the house warm with the help of furnace service Spokane and fireplace installation Spokane. Having said that one must keep in mind that one must not over heat the house as it can lead to loss of humidity and can also affect the body's immunity. The ideal temperature is around 68-73 degrees with some warm clothes.
It is best to maintain a temperature which is relatively cosier than warm. There are many furnace service Spokane who have a variety of furnaces which have an auto set function which sets the temperature at whatever you want and automatically shuts off when it gets higher than that.
While you are in bed, especially during very cold temperatures, it is best to use an electric blanket. An electric blanket is similar to an electric heater as it has wires running through the blanket which heats up the blanket to provide warmth. They are perfectly safe and easy to use. If you are not too fond of electric blankets then hot water bottles are a great alternative.
Food is a natural source which provides warmth to the body. People whose metabolism is high, generally have a higher body temperature.
One must eat regularly especially during winters along with a generous amount of exercise. Being active does not only keep your vital organs functioning properly, but also provides circulation of blood which naturally warms the body.
As mentioned above, it is very important to dress up appropriately during winters. It is obvious to be dressed in layers when outdoors but also wear warm clothes when indoors even when heating is provided. Wear appropriate clothing for appropriate activities. When you are outside wear warm clothes. When you are inside you can dress a little more casual but make sure that you when you change environments that you are prepared for that environment.
Other ways to keep warm in winters
Purchasing a furnace service Spokane can sometimes be expensive and may not be affordable for many people. Unfortunately there are few people who are living below the poverty level and cannot afford to avail a fireplace installation Spokane service. For such people the government has many programs which help them in installing a fireplace and also help them with payment of their bills. If this is also not enough, then during very cold climates one can take shelter in community centres or leisure centres, superstores, or a library where it is already warm. During night time, neighbours can help provide warm rooms to people who are not well enough to heat up their houses.
Things can be a little rough during winters especially for those who are not able to make ends meet. It is advisable to get furnace service Spokane installed during the lean period where there are deals for furnaces. Many gas fireplace repairs Spokane and fireplace installation Spokane provide cheaper services and installation during summer months. One can get them installed during summers and get them ready. There are many other services provided by vendors where they repair a damaged fireplace or a furnace and resell it at a much cheaper price.
What to do if you need to repair your furnace
If have a broken furnace then you certainly need some help! The good news is that there are many furnace services Spokane which would be more than willing to help you repair your broken furnace and get it up and running before winter is in full swing. If you are not sure how to get in touch with a reliable service provider then the following would be of some help.
Ask your neighbors – They know the best and the easiest ways to finding some furnace service Spokane. If they have had their furnace repaired from somebody and were happy with the service then you can get in touch with the same service provider.
Look for references from friends and family – The second best option is to ask your friends and family members if they are ware if any furnace repair service provider who they can trust to fix.
Look it up in yellow pages – If nothing works then you can help yourself with some cold calling. Some of the service providers from the yellow pages might impresses you. After you narrow it down then you can pay a visit and discuss future course of action face to face.
Search the internet – There are many websites which can help in finding various service providers along with reviews and star ratings. You can do further research of the ones you liked.
Once you are sure of the furnace service Spokane service provider makes sure to check the following.
Were the technicians professional while greeting you and acknowledging your presence when you went to meet them in their office or workshop and did they arrive in a proper uniform to service your furnace?
Is the technician or the company have a proof of license and live insurance?
Inquire about the number of years they have been in service and what their expertise is.
See if they are willing to negotiate the price of the unit and the services provided.
Do not forget to inquire about the warranties and guarantees. If all the repairs or a part of repairs are covered under the warranties or guarantees always remember to get it in writing, so that you can file it for your future reference.
If the furnace service Spokane is making major changes to your furnace, then make sure that it would be easily installed in the space provided as the dimensions might differ. Also make sure that the new furnace is installed according to the legality of the block of building and adhere to the local codes.
Make sure to get your furnace Certified and is cleaned and checked once the repair work is finished.